Description
Feature sumary of item:
MODEL

Cardigan with

buttons,

reindeer

on his elbow

patches

MATERIAL

COLOUR
SIZE

From size 48 to 54

SUITABILITY
BRAND

LIBERO DIAMBRA Florence

Made in Italy
Datasheet
The following are the measures of bulging cardigan. Taking measurements is very simple:
choose the section to be measured;
See the letter from the image section and the distance measured (represented by red line);
found in the attached table of measures, the measure in centimeters;
play it! you're ready to buy!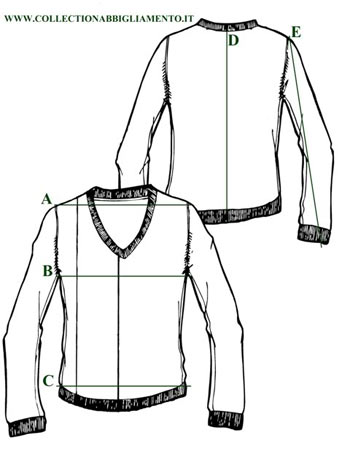 Table of size:
SEGMENT
SIZE
48
50
52
54
56
58
60
A
42
44
46
46
48
B
53
56
57
58
62
C
44
47
49
50
52
D
68
69
70
71
73
E
64
64
66
67
67